Direct Admin reseller series
14. How to view reseller statistics
This demo assumes you've already logged in to Direct Admin as a reseller
Now let's learn how to view our reseller statisitcs in Direct Admin
Scroll down.....
1) Click the Reseller Statistics link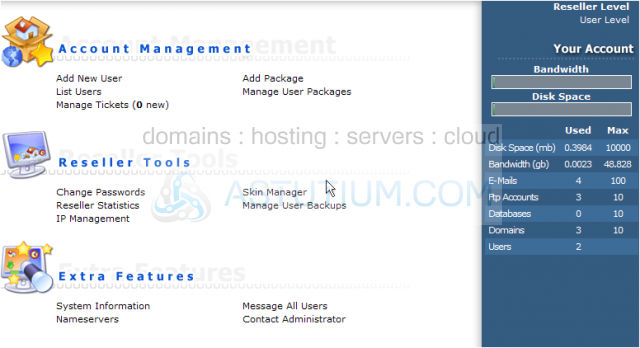 You can see how much bandwidth has been used by all accounts in your reseller plan combined.....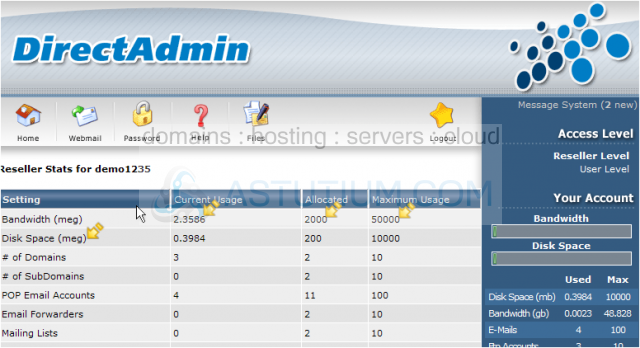 ..... how much bandwidth you've allocated to all your users, combined.....
..... and how much total bandwidth you're allowed to use within your reseller plan
The same statistics are also available for Storage Space, # of Domains, # of SubDomains, etc.
Scroll down.....
This is the main Reseller Statistics page where you can see all sorts of statistics about your reseller plan
Scroll down.....
There are lots of statistics and reseller plan settings available to see from this page, including the nameservers that are used for users within your reseller plan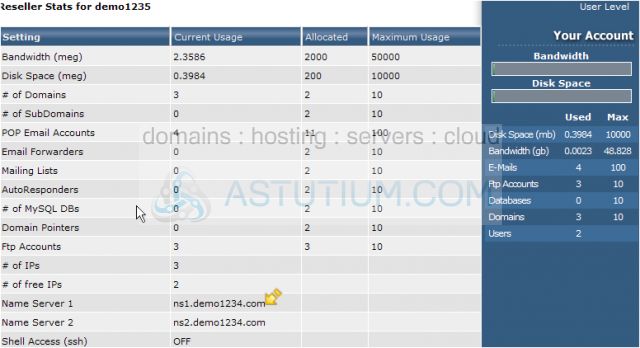 You can also click the Show All Users link, to see statistics about specific users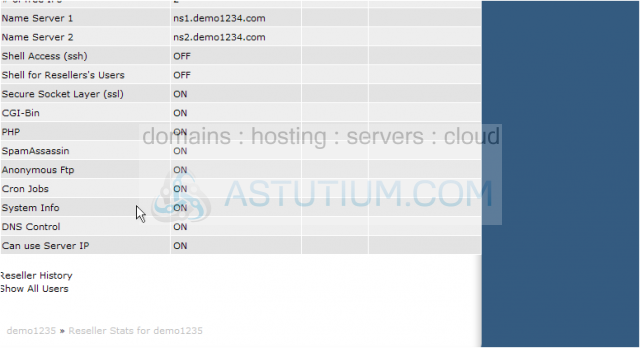 2) Let's look at the statistics of a specific user..... click newuser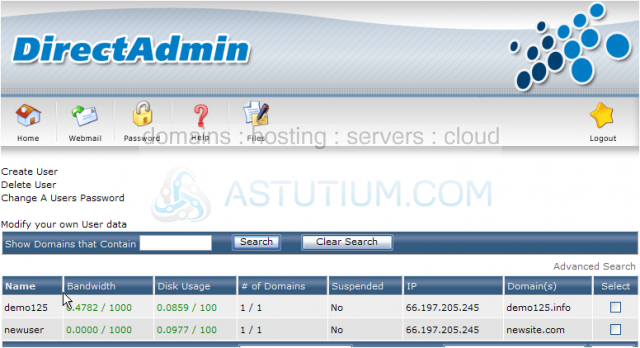 Complete details about the user newuser can be found on this page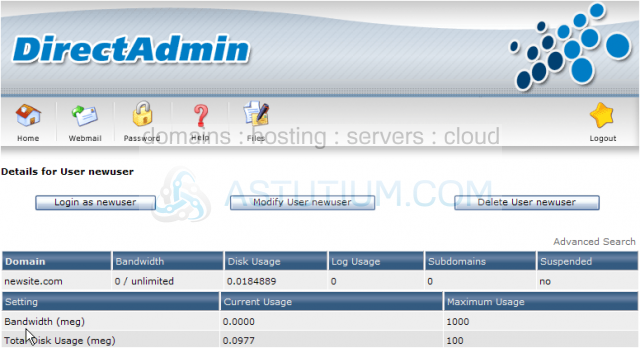 This is the end of the tutorial. You now know how to view your reseller statisitcs, as well as statistics for every user in your reseller plan