Direct Admin reseller series
12. Managing support tickets
This demo assumes you've already logged in to Direct Admin as a reseller
Now let's learn how to manage support tickets in Direct Admin
1) Click the Manage Tickets link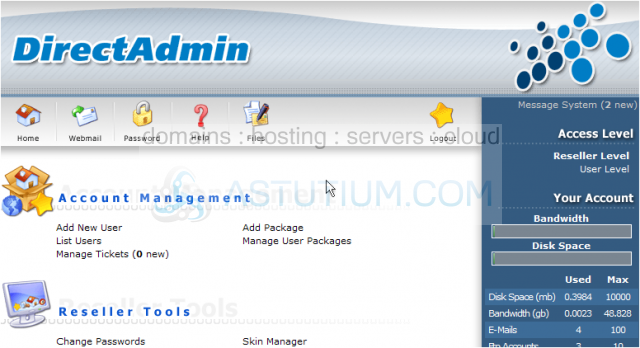 This is the main page for managing support tickets from your customers (users)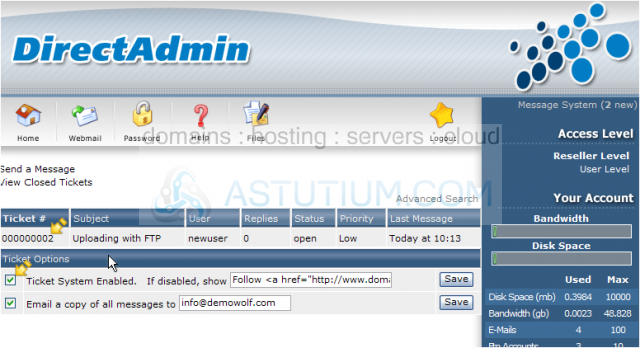 In the list of tickets, you can see the ticket #, subject of the message, the username of the person who went the message, the message status, and when it was sent
If you do not want to use the Direct Admin ticketing system, be sure to uncheck this box, and enter a link to the ticketing system you want to use
2) Click the message subject to read this ticket
Scroll down.....
Now let's respond to this ticket.... in this case, we'll start by setting the status to Closed, since we're confident our answer will satisfy the customer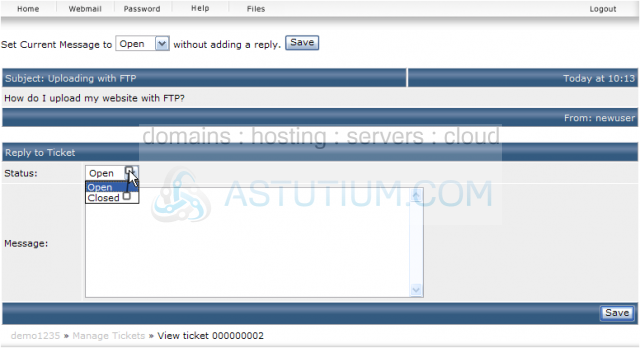 Here is the body of the ticket that was submitted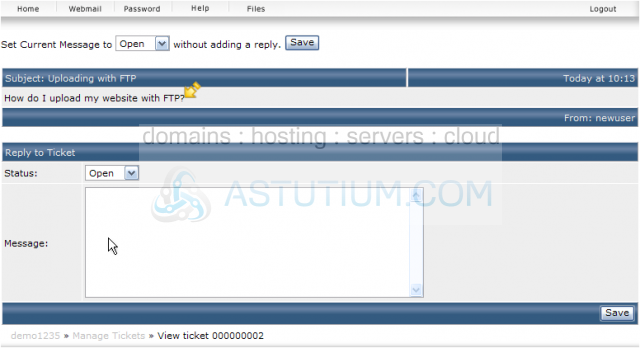 3) To send the message, click Save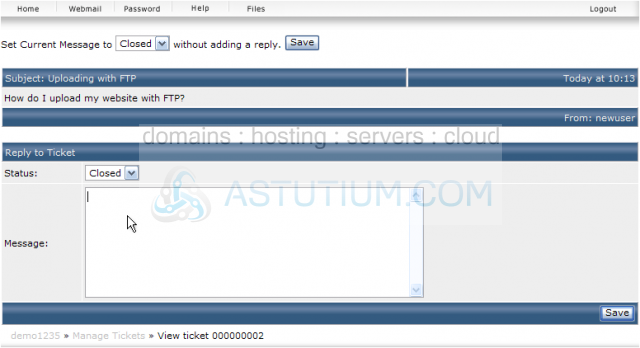 4) Now instead of answering an existing ticket, let's initiate a message ourselves. Click Send a Message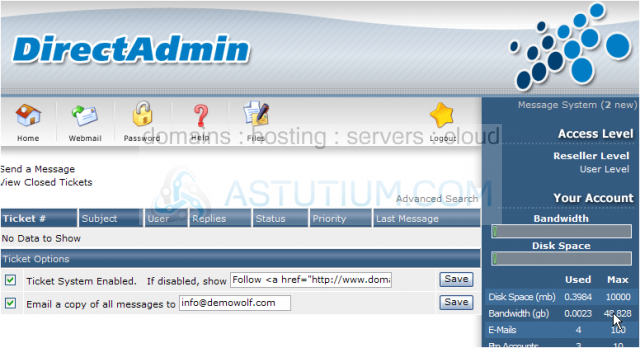 5) Let's send a message to all users (customers) in our reseller plan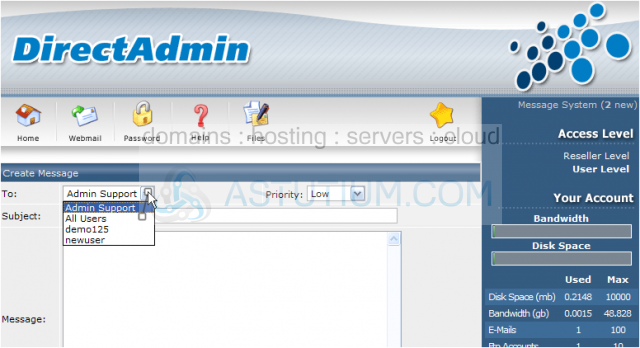 6) Enter a Subject for the message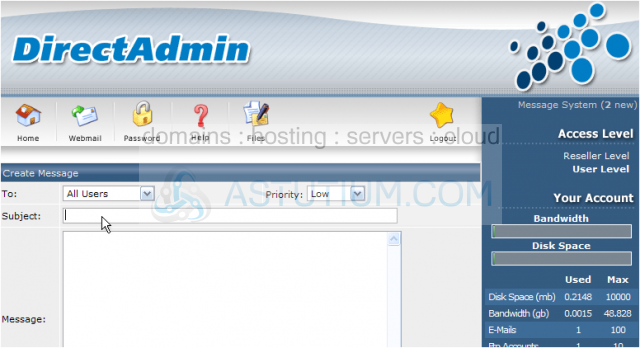 7) Then enter the message to be sent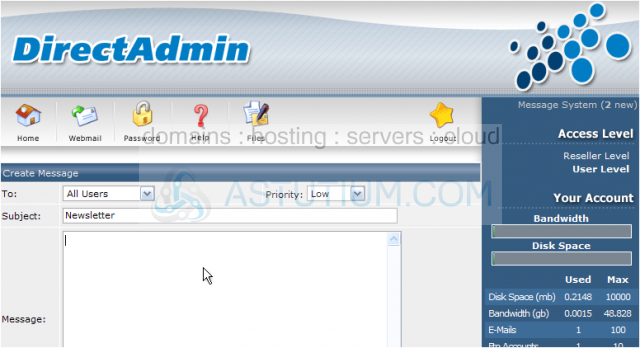 Scroll down.....
8) Set the message priority here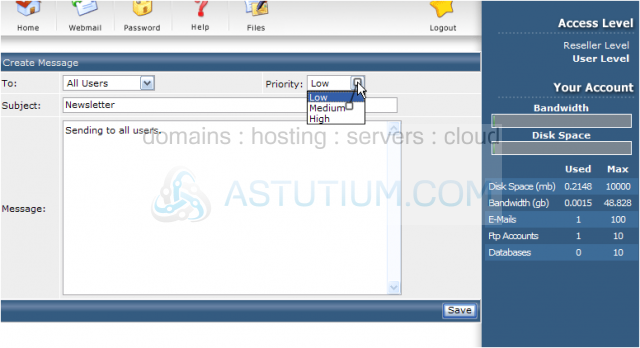 9) To send the message, click Save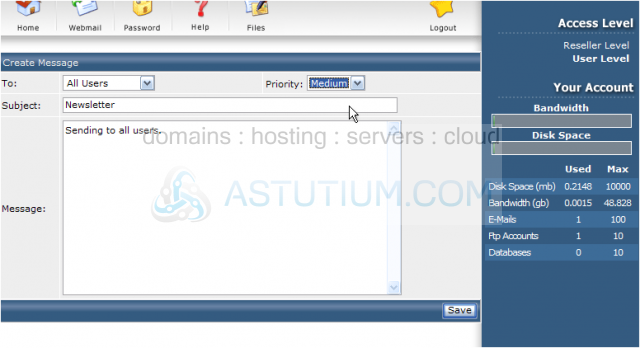 That's it! The message has been sent to all users.... to the email addresses they have set in Direct Admin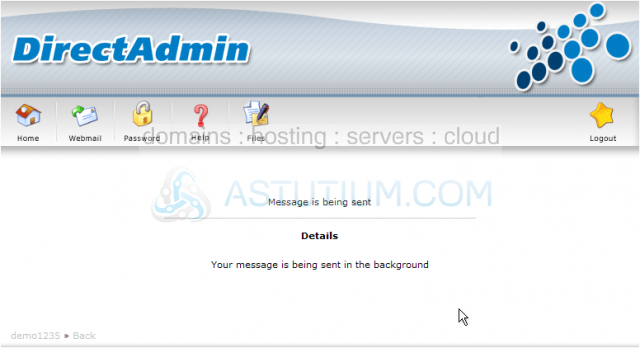 10) Click the Home icon here
11) You should also be aware of System Messages..... click the Message System link here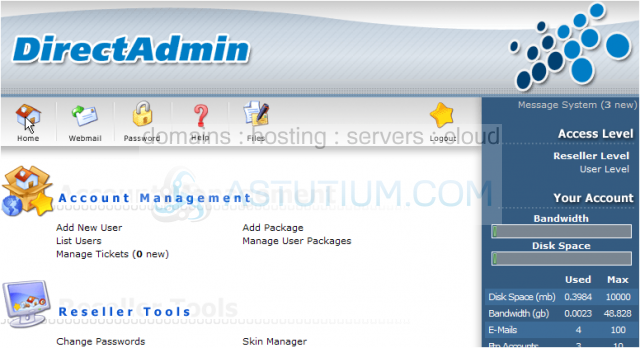 Scroll down.....
12) Let's click a message to take a look at it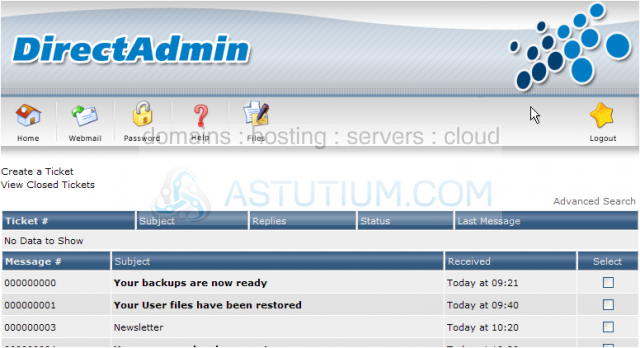 You can use this system to send a message to your administrator (the company that provides you with your reseller plan).....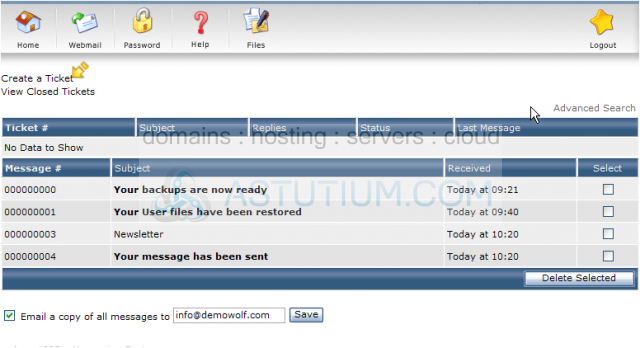 ..... Or to review messages sent to you from admin, or automatically from the server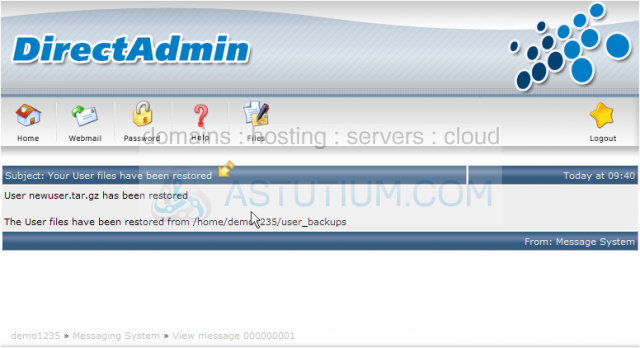 13) Click the Home icon here
This is the end of the tutorial. You now know how to manage support tickets in Direct Admin, and review messages from your administrator and/or the server