Direct Admin reseller series
4. How to create a new user
This demo assumes you've already logged in to Direct Admin as a reseller
Now let's learn how to create a new user
To add a new user to your reseller account, you start by either click the Add New User link here.....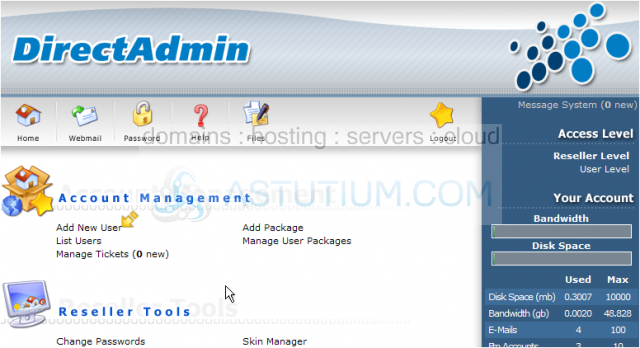 ... or click the List Users link here. Let's do that now
1) Let's go ahead and create a new user... click Create User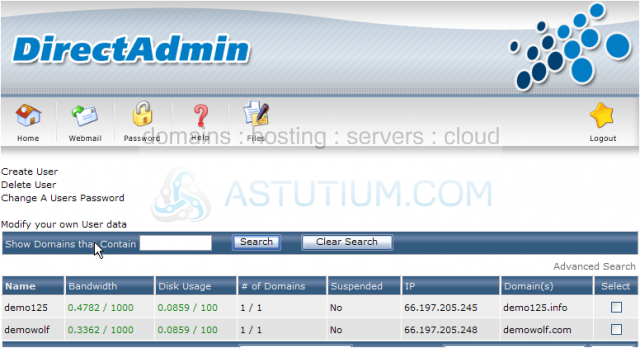 This is the main user's page, where all users in your reseller plan are listed
It is from this page that you can create new users, delete existing users, or change a user's password
The username you enter here must be unique to the server... no other user or cusotmer can have the same username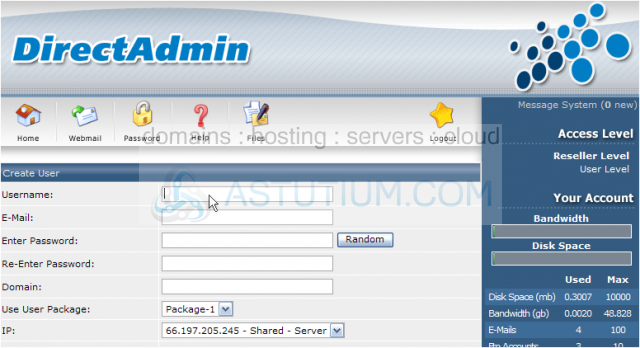 2) Enter the new user's email address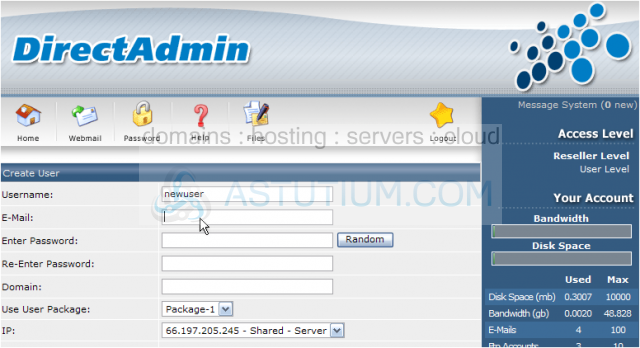 3) Enter and re-enter a password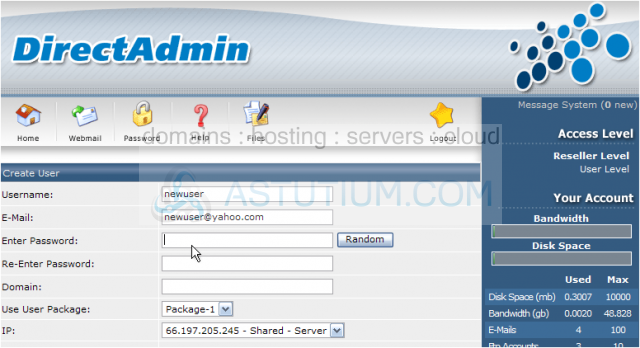 4) Enter the new user's domain name, without the 'www' prefix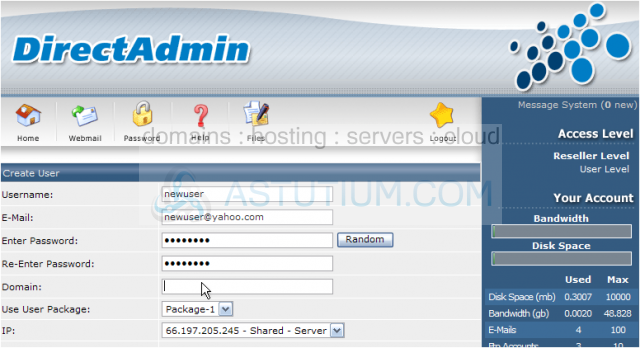 5) Assign a package to the new user; this will depend on which hosting package the user ordered from you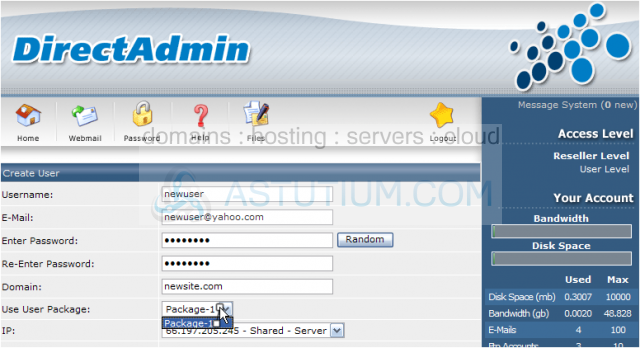 Scroll down
You must indicate whether this new user's domain is to use a dedicated IP address, or the shared server IP
6) We currently have no free dedicated IPs in this reseller account, so must select the shared server IP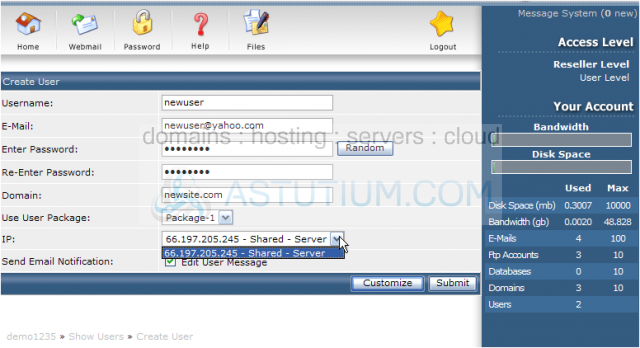 7) When finished, click Submit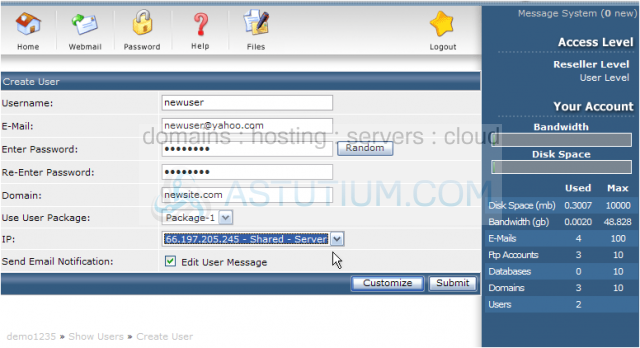 Scroll down.....
That's it! The new user has been created, and setup in the server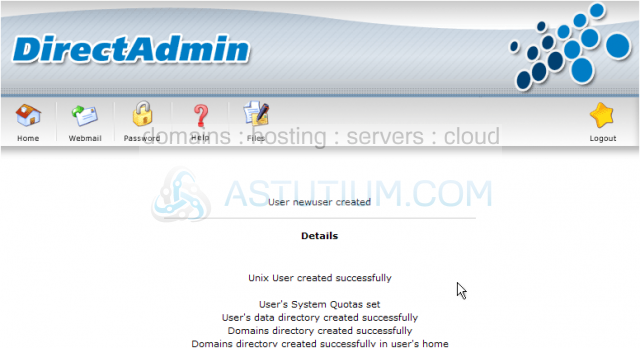 8) You can enter any notes about this new user here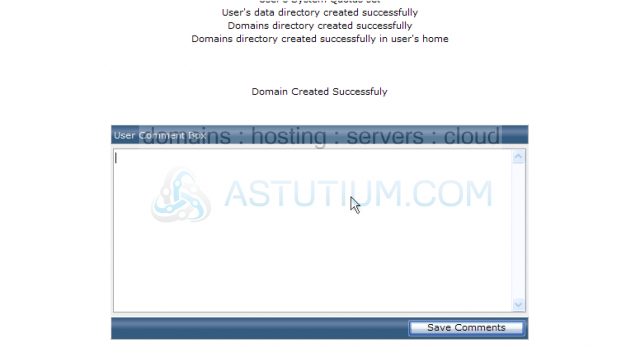 9) Then click the Save Comments button
Scroll down.....
This page shows details of the new user we just created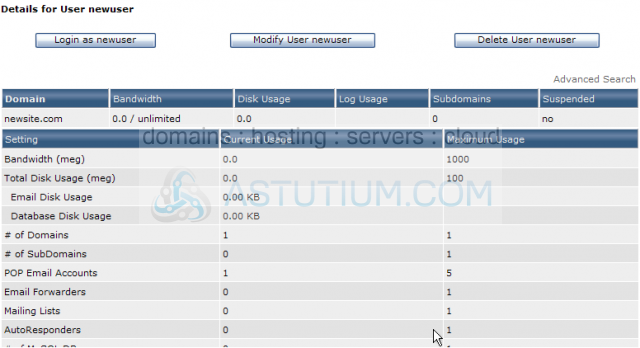 You can change this user's email address or userame from here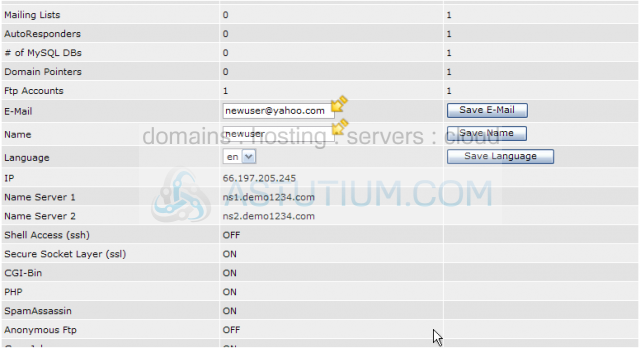 Or enter new comments here
Scroll back to the top of the page.....
You can also re-send the user's welcome email from here.....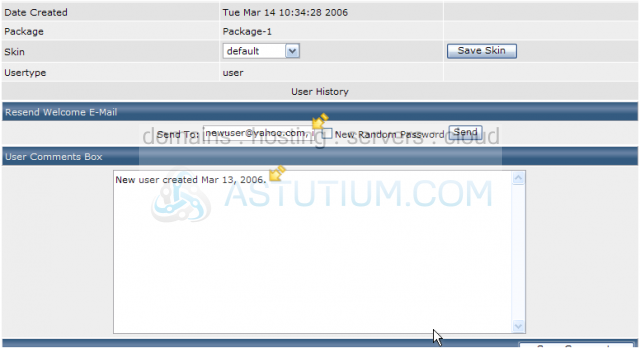 10) Click the Home icon here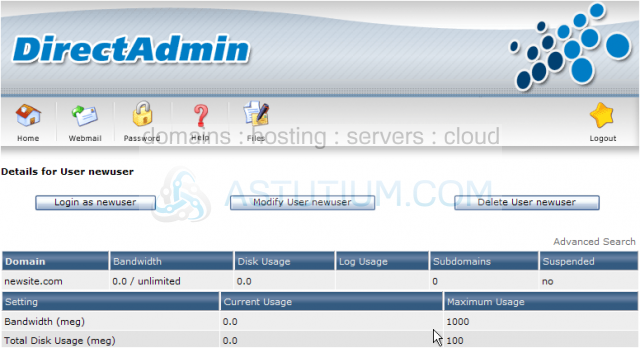 11) Click List Users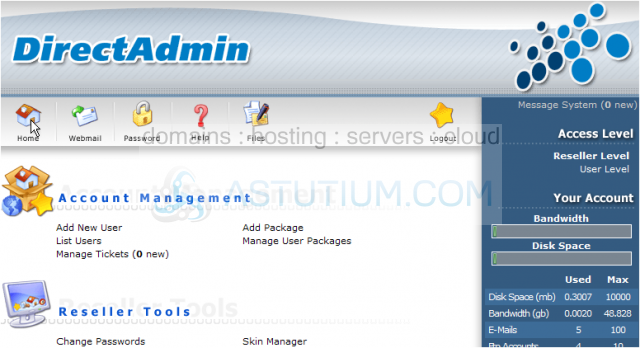 We can now see that the new user we just created (newuser) is listed with the other users on this page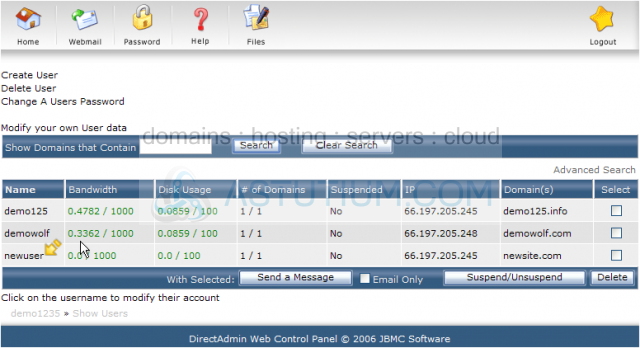 12) Click the Home icon here
This is the end of the tutorial. You now know how to setup new users in Direct Admin. Remember you can always return to the Users page to modify existing user's passwords, send them messages, etc.