H-Sphere 3.x reseller series
5. How to setup your corporate site in H-Sphere
This tutorial assumes that you've already logged into your Reseller Admin section
Now let's learn how to host your Corporate Website
This Service Domain will be required for third level hosting
At first make sure that you have a service DNS zone...we have already created it in the previous tutorial
Now let's create a 'System plan' in your account
1) Scroll over Plans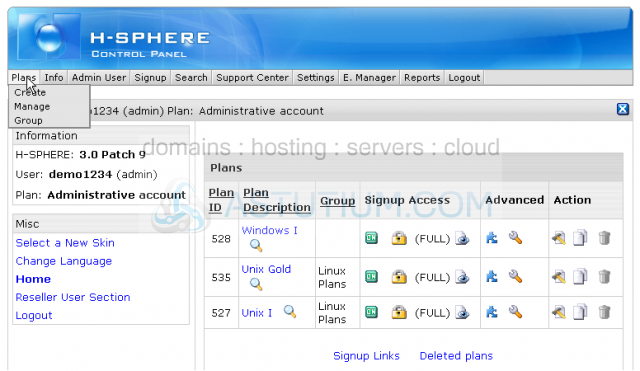 2) Then click Create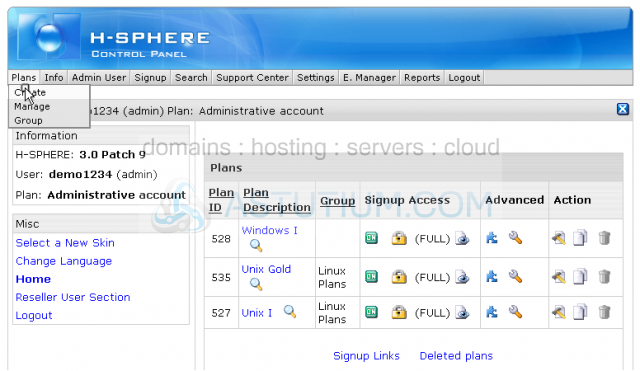 3) Select Unix plan wizard here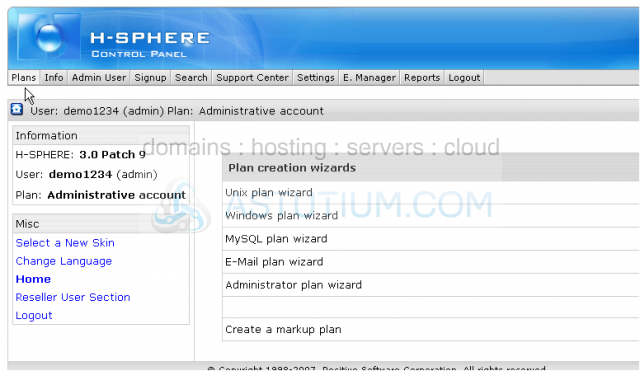 4) Enter 'System' or 'Service' as the name of your plan here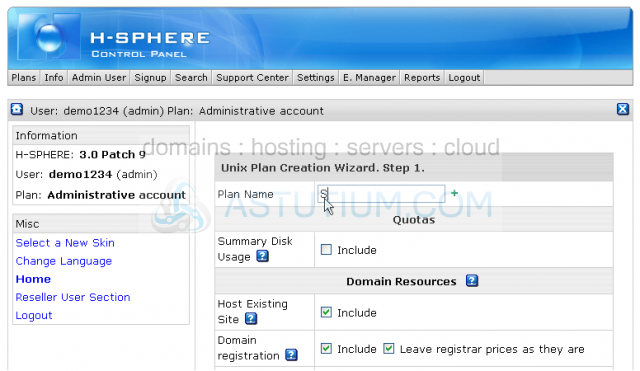 5) Scroll down checking the Include boxes next to the resources that you'd like to use with your site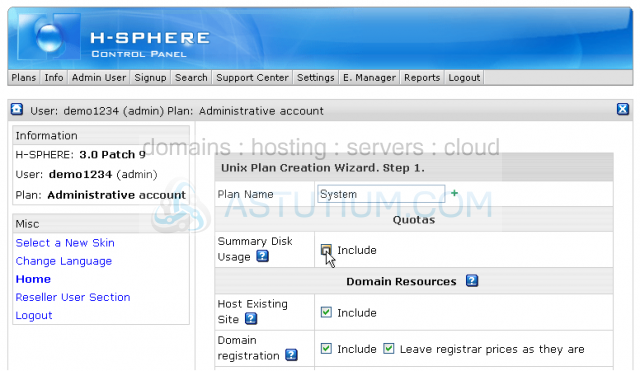 6) Make sure to check Service Domain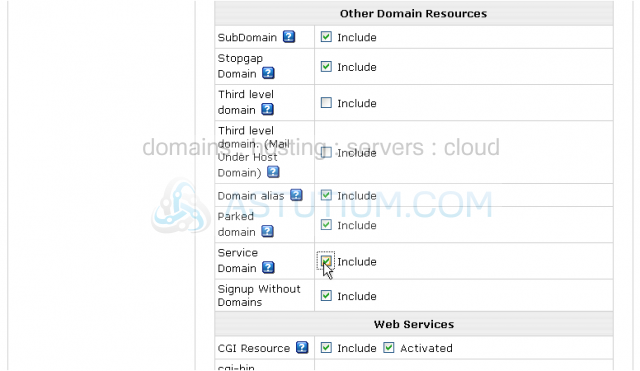 7) Set billing type to Without billing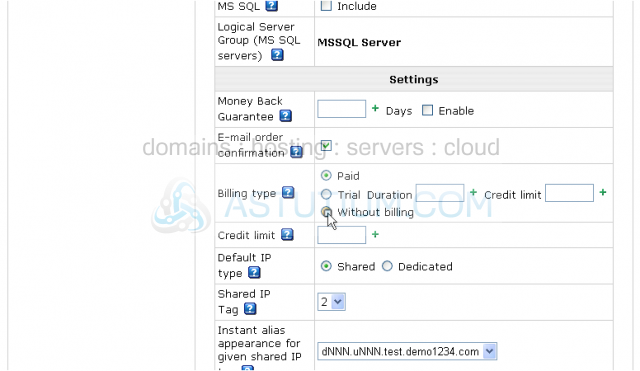 8) Click Next to go to Step 2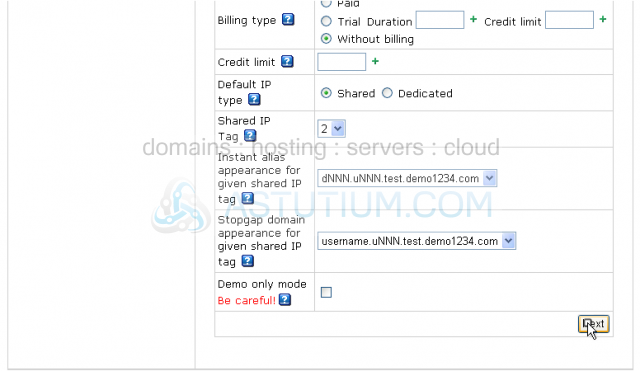 Scroll down
9) Fill out the required fields with quotas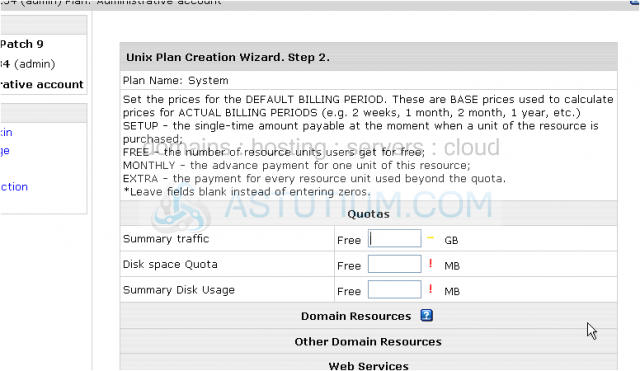 Scroll down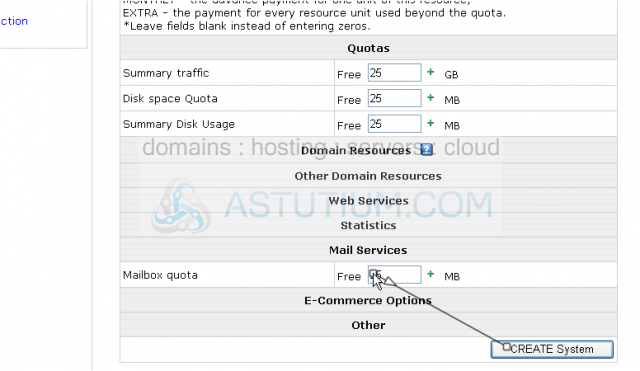 That's it! The Plan System has been successfully created!
After the System Plan has been created you need to make sure that it is not accessible to your customers
10) Click Access for the System Plan here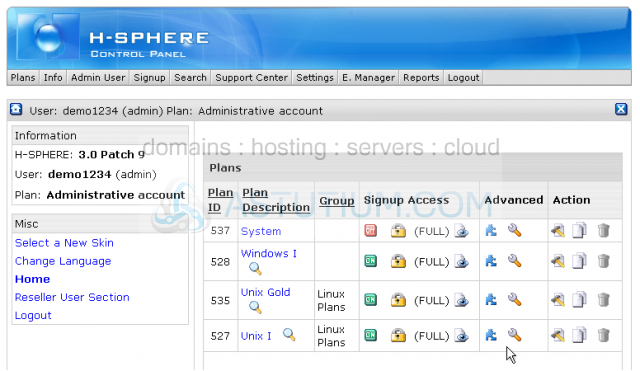 11) Make sure only Administrative account option is checked
12) Check Admin box here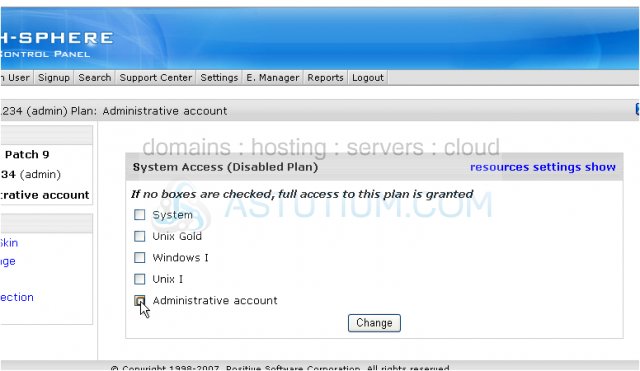 13) Then click Change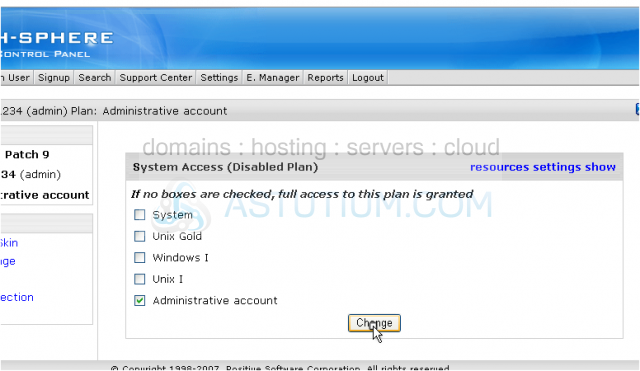 Now you need to enable the System Plan
14) Scroll over Plans...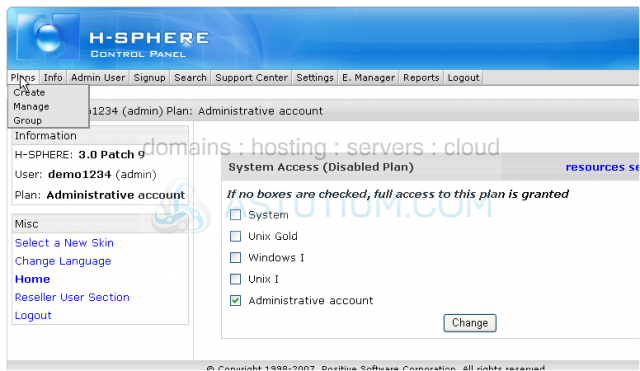 15) ...then click Manage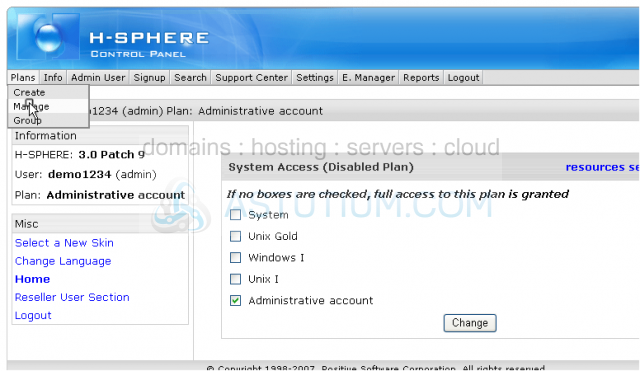 16) Click OFF button to enable the plan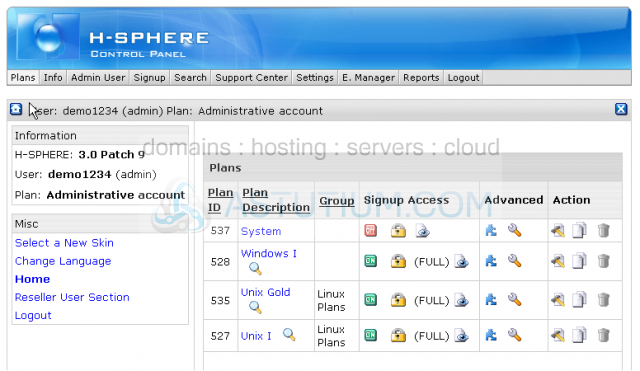 The System Plan has just been enabled!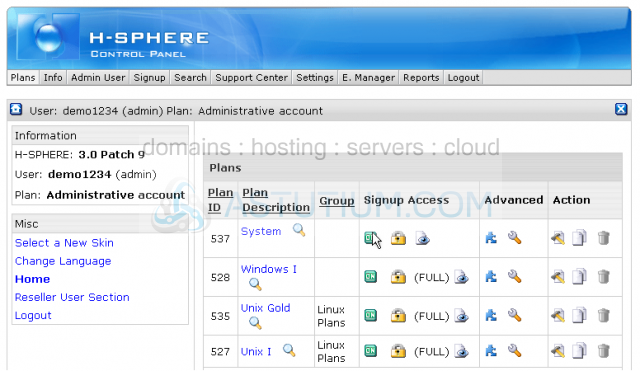 Now you can create an account for your Service Domain
Scroll down
17) Click Signup Links here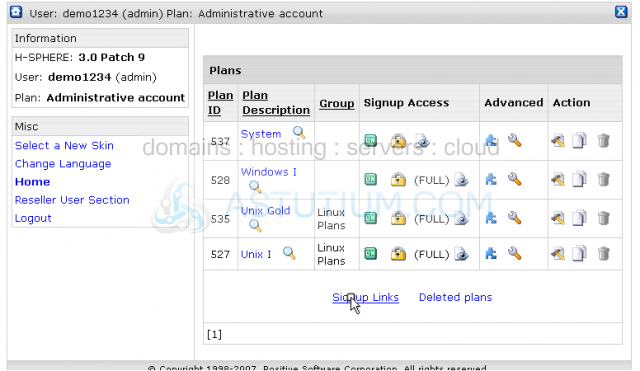 Scroll down
Here you may choose a signup link for the System Plan and create an account following the signup wizard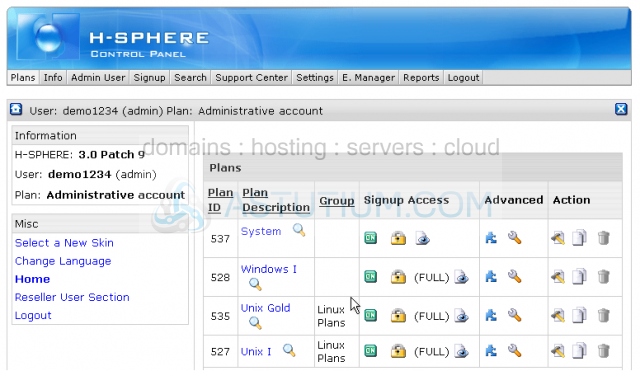 When prompted for the type of the domain select Service domain
This is the end of the tutorial. You now know how to create a System or Service Plan and set up your promotional website in Reseller account. Remember that it is also necessary for third level domains hosting